Fort Collins | Loveland | Greeley | Windsor | Johnstown | Estes Park

NoCo Cinco de Mayo Festival ~ Fort Collins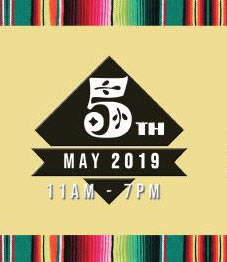 May 4-5, 2019
Time: Friday 10:00 AM-10:00 PM & Saturday 11:00 AM-7:00 PM
Location: Old Town Square
Website: fortcollinscincodemayo.com
The Northern Colorado Cinco de Mayo Festival continues to be a viable part of the cultural programming for our community. We have become a Fort Collins tradition and one of the events our community looks forward to attending. Our mission continues to focus on providing our community with a wide range of diverse cultural programming as well as continue to work together to make our community a better place.
Musical entertainment, food & merchandise vendors, kidzone amusement fairway, zumba, Colorado Mestizo Dancers & more!
Foodie Walk ~ Fort Collins
May 17, 2019
Location: Downtown
Website: downtownfortcollins.com
The Fort Collins Foodie Walk features 13 of Old Town's finest culinary shops, as they stay open late on the 3rd Friday of each month for interactive showcases, seasonal flavors, and exciting taste experiences!
Who is a foodie? Foodies are people who simply love food for consumption, study, preparation, and recreation. Foodies wish to learn everything about food, the best and the ordinary, and take in the science, industry, history, and characters surrounding food. Culinary shops in Downtown Fort Collins focus on unique quality ingredients, locally sourced and organic produce in their shops.
Small Batch Fest ~ Fort Collins
May 25, 2019
Time: 1:00 PM – 6:00 PM
Website: odellbrewing.com
Over 40 different beers, live musical performances, and some of Fort Collin's best food trucks. Check the website for a sneak peek at the beer line up! Musical line-up: Brent Cowles | Dragondeer | Whiskey Blanket | Sugarbirds

Tour de Pants ~ Loveland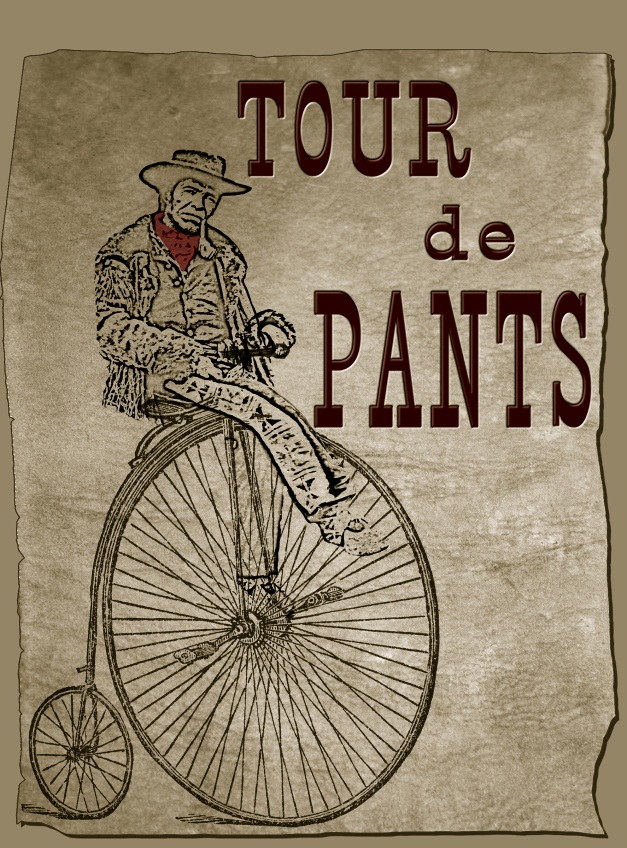 May 4, 2019
Time: 10:00 AM – 2:00 PM
Location: Milner/Schwarz Museum
Website: visitlovelandco.org
Join the Historic Preservation Commission, the Loveland Historical Society and the People's Market on Saturday, May 4th 2019 from 10AM- 2PM at the Historic Milner-Schwarz House at 710 S Railroad Avenue in Loveland to celebrate May is Historic Preservation Month.
The annual Tour de Pants Bike Ride and Festival will feature the New Garden Railroad, the German from Russia Schwartz Family, Mariano Medina's Mountain Man Leather Breeches, the famous frozen pants contest, the Smarty Pants Game, tours of the historic house, tours to the historic Fairgrounds Bridge, the Peoples Market artist vendors and more.
The Free Historic Bike Tour will begin at 8:30AM and end at the Milner-Schwarz House in time for the Festival. Reservations and a Waiver of Liability are required for the bike ride. For reservations and more information contact Nikki Garshelis at nikki.garshelis@cityofloveland.org
Night on the Town ~ Loveland
May 10, 2019
Time: 5:00 PM – 9:00 PM
Location: 4th Street & Lincoln
Website: visitlovelandco.org
Night on the Town is Downtown Loveland's "night out" with many art galleries and businesses offering a ready welcome from 5 pm to 9 pm. There's plenty of fine and casual dining, craft beer tasting rooms and retail shops to enjoy. You'll find snacks, live music and sales in multiple locations, all part of an inviting atmosphere and hearty welcome from downtown businesses. It's an opportunity to spend an evening with friends in our downtown!
Kids to Parks Day ~ Loveland
May 18, 2019
Time: 10:00 AM – 2:00 PM
Location: North Lake Park
Website: visitlovelandco.org
Kids to Parks Day – celebrated annually on the third Saturday of May – is a national day of play that connects kids and families with their local, state, and national parks. By discovering our public lands, kids across the country: enjoy outdoor recreation, learn STEM and history, and embrace their important role as park stewards.

Cinco de Mayo Festival ~ Greeley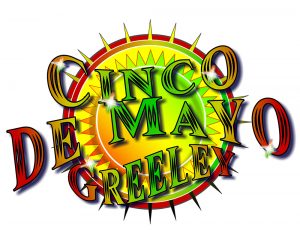 April 5, 2019
Time: 10:00 AM – 7:00 PM
Location: Island Grove Regional Park
Website: cincodemayogreeley.com
The Cinco de Mayo Festival held in Greeley is one of the largest multicultural festivals in Colorado. The festival will take place on Saturday, May 4th, 2019 from 10 a.m. to 7 p.m. at Greeley's Island Grove Regional Park.
2019 marks the 34th Annual Cinco de Mayo Greeley Festival and it's going to be a celebration, to say the least. This year, the festivities will include live music, a kids play area that includes multiple "bouncy" houses, and enough food vendors to satisfy the most insatiable appetite. The yearly car show attracts enthusiasts and dreamers alike.
Mother's Day Skate ~ Greeley
May 12, 2019
Website: greeleycalendar.com
Celebrate Mother's Day at the Ice Haus. Mothers receive free admission and skate rental! Sponsored in part by Mariposa Plants, Flowers & Gifts.
Centennial Celebration 2019 ~ Greeley
May 25, 2019
Time: 10:00 AM – 4:00 PM
Location: Centennial Village Museum
Website: greeleycalendar.com
Spend Memorial Day weekend touring the 8-acre living history museum. Check out blacksmithing, historical house tours and more. Opened during the nation's bicentennial in 1976, Centennial Village Museum preserves and interprets American western heritage in the Colorado high plains region over the last 150 years. Some of Weld County's oldest structures are located in this museum.

Mother Son Dance: 'Pirate Party' ~ Windsor-Severance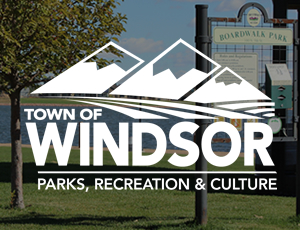 May 10, 2019
Time: 6:00 PM - 8:00 PM
Location: Community Recreation Center
Website: windsorgov.com
Break out your best dance moves as mother and son at the Windsor Community Recreation Center. The pirate-themed evening will feature a dance, light refreshments, and a special gift for your son. Register early because space is limited. When registering, please sign up mom and each accompanying son. Please call 970-674-3500 to register; online registration is not available. Recommended for youth ages 4 – 12.
Crafty Cabaret ~ Windsor-Severance
May 16, 2019
Time: 6:00 PM - 8:00 PM
Location: Art & Heritage Center
Website: windsorgov.com
Celebrate National Craft Beer Week at the Windsor Art & Heritage Center! Guests 21+ can drop in to enjoy free beer and an activity with High Hops Brewery. Enjoy refreshments, live music, and a fun craft project for the entire family. There's something for everyone at Craft Cabaret!
Pedaling the Poudre History Tour ~ Windsor-Severance
May 23, 2019
Time: 9:00 AM - 12:00 PM
Location: River Bluffs Open Space Trail Head
Cost: $25
Website: poudreheritage.com
Pedaling the Poudre™ biking adventures are original and engaging rides that explore Cache la Poudre River National Heritage Area's (CALA) fascinating landmarks and landscapes. The Poudre Heritage Alliance (PHA), the managing entity for CALA, offers a range of guided historical bike tours that are comfortable for individual or groups of cyclists of all experience levels in both Larimer and Weld Counties. The Poudre River is a great recreation corridor because of the bike path that follows the river for 30 miles from the foothills to the confluence with the South Platte near Greeley.
Ever wondered how water gets from the mountains to the kitchen faucet, or how water laws were formed? During the journey, a trained Heritage Culturalist Volunteer will guide riders to locations where significant early water development took place, and where current water facilities still operate. Participants gain a better understanding of how water is distributed among the various users, and why the prior appropriation system is the rule of the river. Riders will also learn about the history and heritage of the people who first settled in Northern Colorado.

Oliver! ~ Johnstown-Milliken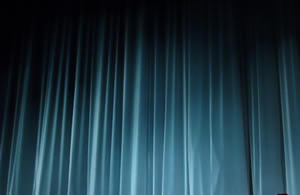 March 14 – May 26, 2019
Website: coloradocandlelight.com
Consider yourself at home! This Tony and Olivier Award-winning show is one of the few musicals to win an Academy Award for Best Picture and is widely hailed as a true theatrical masterpiece. The streets of Victorian England come to life as Oliver, a malnourished orphan in a workhouse, becomes the neglected apprentice of an undertaker. Oliver escapes to London and finds acceptance amongst a group of petty thieves and pickpockets led by the elderly Fagin. When Oliver is captured for a theft that he did not commit, the benevolent victim, Mr. Brownlow takes him in. Fearing the safety of his hideout, Fagin employs the sinister Bill Sikes and the sympathetic Nancy to kidnap him back, threatening Oliver's chances of discovering the true love of a family.
Silly Song Sing Along Bedtime Readtime ~ Johnstown-Milliken
May 16, 2019
Time: 6:30 AM – 7:30 PM
Location: Milliken Police Department
Website: facebook.com
FREE – Bedtime Story, Kid Activity, Pizza, Milk & Cookies. Guest Reader: Johnstown Milliken Rotary. Sponsored by: Johnstown Milliken Rotary, Domino's, Roosevelt Interact Club, Milliken Police Department, Johnstown Milliken District Preschool
Pet Expo ~ Johnstown-Milliken
May 18, 2019
Time: 10:00 AM – 3:00 PM
Location: Thompson Rivers Parks & Recreation District
Website: facebook.com
Everything pets! Groomers, veterinarians, boarding, accessories, photography, jump house for the kids, food/snack truck, presentations & more! What do you want to see? Door prizes! Education about pets- domestic pets, amphibians, reptiles, mammals, farm animals- you name it!

Rotary Duck Race Festival ~ Estes Park

May 4, 2019
Time: 10:00 AM to 4:00 PM
Location: Nicky's Steakhouse & George Hix Memorial Plaza
Website: visitestespark.com
Ducks Away! Join the fun on Saturday, May 4, 2019 in Estes Park for the 31st annual Estes Park Rotary Duck Race Festival. "Adopt" a little yellow plastic swimmer for $20 ($22 online) and watch the flock "swim" to the finish line. The fun happens along the Fall River, beginning at Nicky's Steakhouse where thousands of ducks will hit the water at 1 p.m. The finish line is in downtown Estes Park, in George Hix Memorial Riverside Plaza. Each adoption will support an Estes Valley participating organization that you select. Beginning March 1, adopt online at epduckrace.org, or in person from any participating organization right up until 12:30 p.m. on race day in Estes Park. Each duck you adopt gives you a chance at winning one of hundreds of prizes, including major travel awards. You do not need to be present to win a prize, but you will want to be there for a day of music, food and feathered fun between 10 a.m. and 4 p.m. See epduckrace.org for a full schedule and to adopt your own duck.
Safety Fair ~ Estes Park
May 11, 2019
Time: 10:00 AM – 2:00 PM
Location: Estes Park Events Complex
Website: visitestespark.com
The Estes Park Safety Fair is a FREE event hosted by the Estes Park Police Department. There will be first responder agencies attending from all over Colorado to show off their equipment and answer questions. There will be helicopters, K9 demonstrations and much more. There is also a free lunch provided for everyone that comes. Hope to see you there.
Annual Art Market of Estes Park ~ Estes Park
May 25-27, 2019
Location: Bond Park
Website: artcenterofestes.com
Art Market is held over Memorial Day weekend in beautiful Estes Park, Colorado. Last year's Art Market was a big success with thousands of visitors returning to Estes Park and Rocky Mountain National Park and supporting the artists at the Art Market.
Sponsored by the Art Center of Estes Park, this fun family event features the work of over 90 juried artisans showcasing a wide variety of fine arts and crafts. Thousands of visitors and locals alike flock to beautiful Bond Park in Estes Park for a great weekend which also includes food vendors and kids activities!
Colorado Hot Springs ~ Fun Year Round!